| | | |
| --- | --- | --- |
| This week in Parliament (May second Sitting Week) | Date : | 25-05-2015 |
| | | |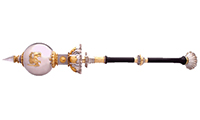 19th May

Parliament was suspended several times and finally adjourned without holding the scheduled debate on the 'Order under the Mutual Assistance in Criminal Matters Act.' The Opposition demanded a debate on the conduct of Mr. Arjuna Mahendran, Governor of the Central Bank on the 'bond issue'.
20th May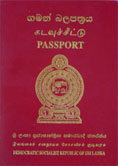 Immigrants and Emigrants (Amendment) Bill was passed. The original Act is known as the Immigrants and Emigrants Act No. 20 1948. Chapter 351 of the Act was amended and a new section was inserted. Accordingly, when issuing or renewing a new passport, the finger print of the applicant should be taken.
21st May

The National Authority on Teacher Education (Repeal) Bill was passed. The Authority (NATE) was established under the Act No. 32 0f 1997. NATE was part of a World Bank funded project. It was decided to liquidate that Authority. Hence, the Bill was introduced.
Thereafter, an Adjournment Debate was held on the report presented by the three-member committee on the Treasury bond issue. The Motion was brought by the Opposition.
22nd May

The vote of condolence on the late Hon. S.D. Bandaranayake was taken up. The veteran politician represented the Gampaha Constituency for 30 years in Parliament. He passed away on June 3, 2014 at age 97.
Quick Navigation
Parliament Calendar
Mailing List Subscription