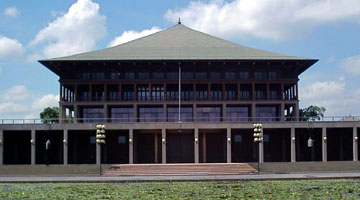 Parliament Prorogued
His Excellency the President by virtue of the powers vested in him by Article 70 of the Constitution prorogued Parliament with effect from the midnight of the 12.04.2018 and fixed the 08.05.2018 as the date for commencement of the next session of Parliament.
What is Prorogation ?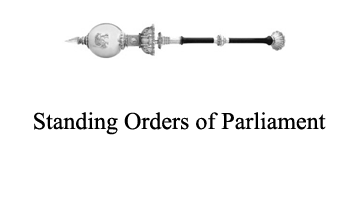 New Standing Orders of Parliament
New Standing Orders of the Parliament were approved by the Parliament on 07th of March 2018 and will be effective from 15th of April 2018.
Download
Related news
Parliament Prorogued

His Excellency the President by virtue of the powers vested in him by Article 70 of the Constitution prorogued Parliament with effect from the midnight of the 12.04.2018 and fixed the 08.05.2018 as the date for commencement of the next session of Parliament.

What is Prorogation ?

New Standing Orders of Parliament

New Standing Orders of the Parliament were approved by the Parliament on 07th of March 2018 and will be effective from 15th of April 2018.

Download Related news
Quick Navigation
Parliament Calendar