| | | |
| --- | --- | --- |
| This week in Parliament (August second Sitting Week) | Date : | 25-08-2014 |
| | | |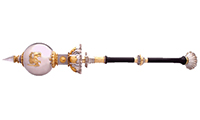 19 August 2014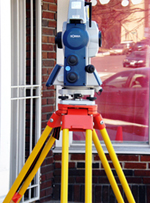 The Regulations made by the Minister of Justice under the Partition Law, No. 21 of 1977 were debated and passed. These new Regulations are cited as the Partition (Rates payable for surveying) Regulations of 2014. The rates chargeable in respect of a preliminary survey carried out in relation to a partition action in terms of the Partition Act, No. 21 of 1977 are indicated in the first Schedule and rates chargeable in respect of a final survey are indicated in the second Schedule.
The Cost of Survey Regulations, No. 1 of 1995 and all Regulations made under that Act were repealed.
Professional fees for surveyors, skilled assistants and un-skilled assistants are mentioned. Moreover, surveyors' fees for other duties such as giving evidence and bus fare for travelling to the site and back for persons who make oral proclamations are also indicated.
20 August 2014

The Ocean University of Sri Lanka Bill was debated and passed. The objective of the Bill was to provide for the establishment, maintenance and administration of the Ocean University of Sri Lanka and to provide the necessary legal infrastructure facilitating courses leading to higher education at the Ocean University of Sri Lanka. Another objective was to repeal the National Institute of Fisheries and Nautical Engineering Act, No. 36 of 1999.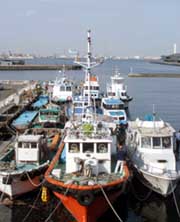 The Ocean University will provide education in the fields of fisheries, marine sciences, maritime sciences, maritime technology and allied fields. It will offer vocational and technical courses in order to cater to the manpower needs. The university can confer honorary degrees and other academic distinctions. It can establish campuses on a provincial and regional basis. The Minister of Youth Affairs and Skills Development is responsible for the administration and implementation of the provisions of this Act.
21 August 2014


A Full-Day Adjournment Debate was held on the introduction of electronic national identity cards. In moving the motion, Hon. Ajith Kumara of the Opposition stated that by introducing the new method the state could obtain personal information of citizens. He pointed out that under the Registration of Persons Act of 1968, it was illegal to gather personal information. Therefore, creating such a database is anti-democratic. The government speakers stated that since the defeat of the LTTE, free environment prevailed in the country and the Opposition's accusations were baseless. It is useful to adopt modern technology.
22 August 2014

Votes of condolence on the demise of late Hon. (Prof.) A.V. Suraweera, former Member of Parliament were passed. Prof. Suraweera was a veteran writer and a scholar who served as a deputy minister.
Quick Navigation
Parliament Calendar
Mailing List Subscription