| | | |
| --- | --- | --- |
| Outgoing Serjeant-at-Arms' service appreciated | Date : | 24-08-2018 |
| | | |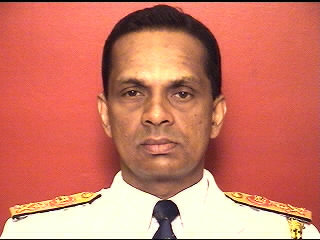 Parliament today appreciated the service of retiring Serjeant-at-Arms, Mr Anil Parakrama Samarasekera. His retirement was announced to the House by the Hon. Speaker after the conclusion of the vote on the Delimitation Committee Report. Members from both the government and opposition appreciated Mr Samarasekara's service and wished him best for the future.
Mr Samarasekara was appointed to the post of Serjeant-at-Arms on the 22nd of March 2006 and has a parliamentary service of nearly 22 years. He has also served as a commissioned naval officer prior to joining Parliament as the Assistant Serjeant-at-Arms in 1996.
Quick Navigation
Parliament Calendar
Mailing List Subscription